As a museum-based researcher I enjoy sharing regular updates about research and discoveries occurring at the Fundy Geological Museum. It is rewarding to respond to questions from museum visitors and members, and exciting to share the new discoveries made in the field or research lab. The online updates have attracted many people to become involved in the museum's programs.
As 2015 approaches, it is clear that the coming year will be filled with new adventures and discoveries. It will be a busy year with several exciting projects going to launch during the next several months.
Dino Hunt Canada – On History Channel
The new History Channel documentary series Dino Hunt Canada will include an episode on Nova Scotia dinosaur research occurring at the Museum.
The first episode of the series airs January 30th.
Visit the History Channel website : http://dinohuntcanada.history.ca
Dinosaurs Unearthed – Museum of Natural History
We are also busy developing a new exhibit focused on "Canada's Oldest Dinosaurs in Nova Scotia" that will be on display at the Museum of Natural History (Halifax, NS) from Januray 30 to May 24.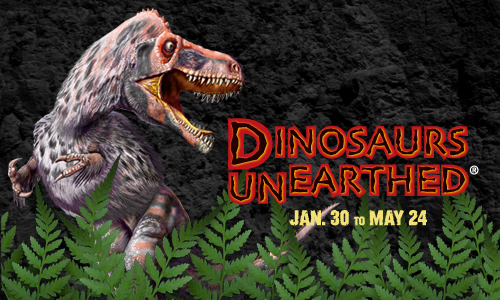 The Nova Scotia Dinosaurs exhibit will include casts of dinosaur bones and footprints found along the shores of the Bay of Fundy near Parrsboro, as well as video that shows the 3D scanning and digital reconstruction of the rich deposit of at least six dinosaur skeletons that have are being studied at the Fundy Geological Museum.
In 2015, the eDinos.ca website will be more active with updates of the 3D scanning and other projects going on at the Fundy Geological Museum.
Thank you
Thank you to all the visitors and members who have made donations to support the research and education programs. Your support is so valuable and greatly appreciated.  Please continue to follow along during the exciting year ahead.
If you have questions, or just want to let us know what you are thinking, leave some comments below.
Wishing you a Happy Holiday filled with new dinosaurs and adventure.